Spudfish Software
We are the makers of Smart Shuffle - Album Shuffle and More, an all-new application for the iPhone and iPod Touch.
We've brought the album shuffle feature back. Play the songs from each album in the original track order, the way the artist intended. At the end of an album, another randomly-selected album is already cued up to play in the correct song order. You can skip forward or backward by one song or an entire album.
It just that simple and it's only 99¢!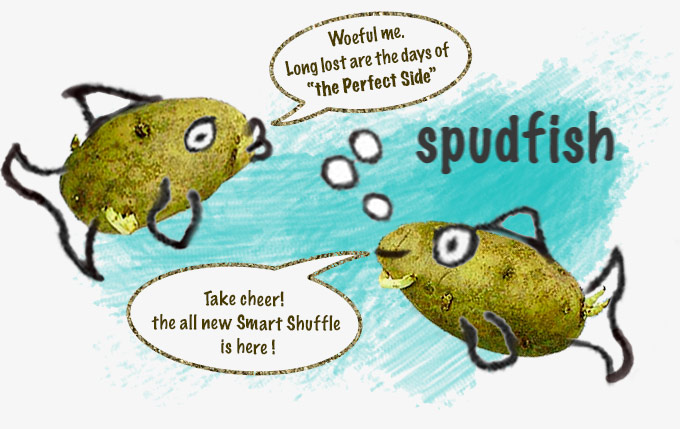 Learn more at the Smart Shuffle Support Page